Well okay it's not Friday yet, but it will be tomorrow. This was a fun card I made for the Caardvarks
Drink Up! challenge
. I have to say the microbeads are a pain in the a**. They just stick to anything and everything. But it turned out okay. I have to say I am lovin' this Cricut that my wonderful friend Heidi has let me share with her. I just ordered some more cartridges for it so I am looking forward to playing with it some more.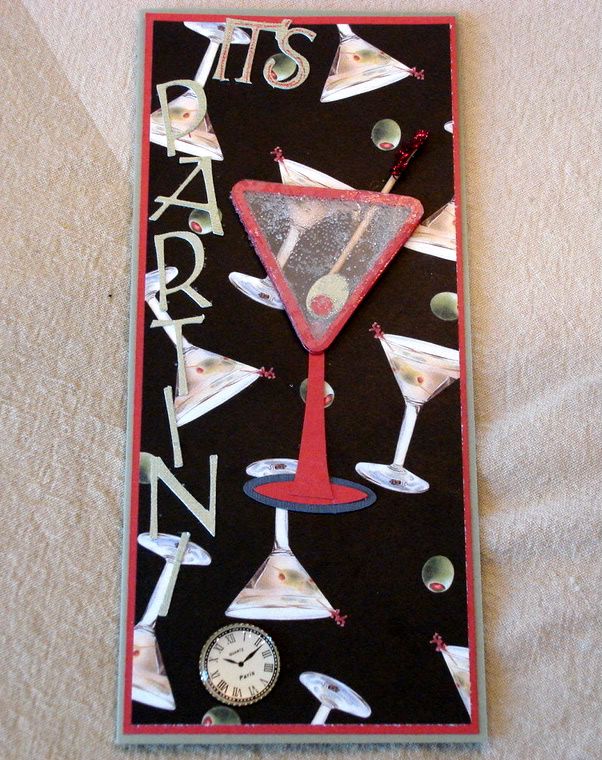 This is the card I made for the kiddos to give to Daddy for Father's Day. I still have no idea what we are going to give him this year (other than this card). I know the kids want to draw some pictures for him and maybe we'll do a Father's Day brunch, or something like that. I made this card also for the
CPS #68 card challenge
.
Tonight we finally get to see Spamalot! I bought tickets for my husband at Christmas. He is a huge Monty Python fan. So I hope it is an awesome show.