I guess not it's only the 9th. I don't know why it seems later in the month. I guess it's because I am getting ready for Caden's 3rd birthday party coming up soon. Yesterday I just ordered every dinosaur shaped balloon I could find. I need to start thinking about her cake too. And yes, it will be in the shape of a dinosaur or at least have dinosaurs on it somewhere. I did get her birthday card made. She saw it the other day and wanted it right then and there. She has been dying to get one of mommy's cards for a while now. I told here she would have to wait until her birthday. She's so excited to get. She may be a scrapper/card-maker extraordinaire some day.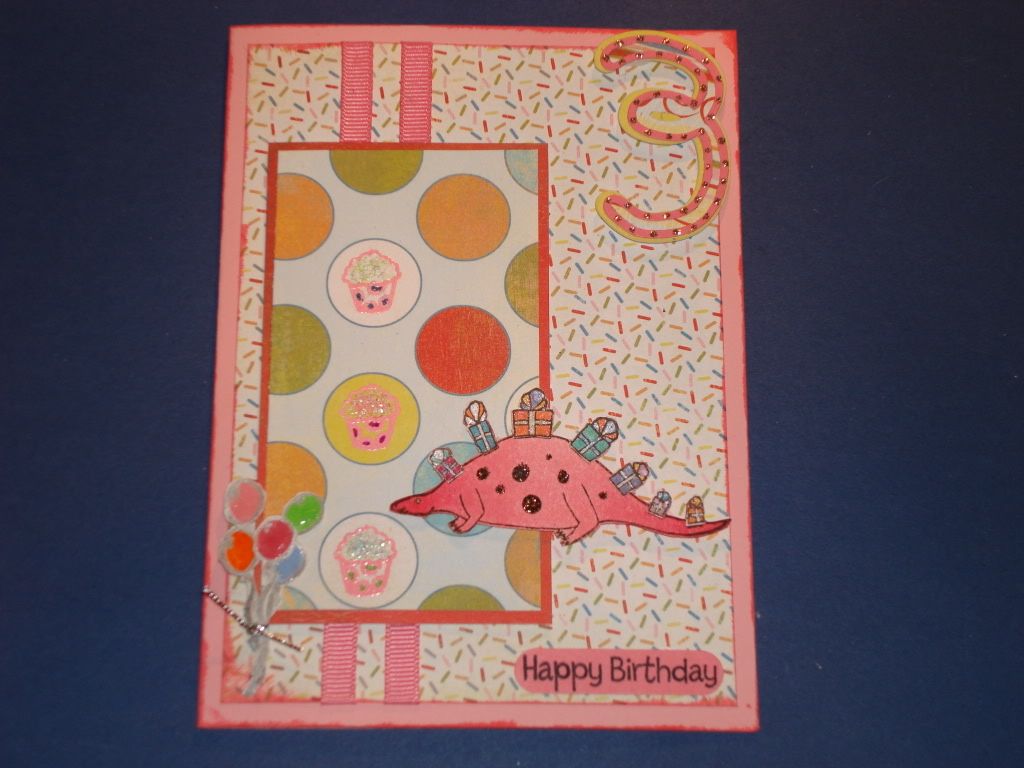 I did find some time to do the
Caardvarks
challenge this past weekend. The theme is "On the Farm". So I pulled out my
Ed Emberley
Picture Pie book and found the cutest little pigs paper piecings in it.
Since I have a lot of little kids birthday coming up I thought it would make a great birthday card.
I have a couple more cards I made this past week. These two were done for some challenges on
Split Coast Stampers
. The Kraft, Black, and Sky Blue card is giving me some ideas for Christmas. It was done with the Home Accents Cricut cartridge.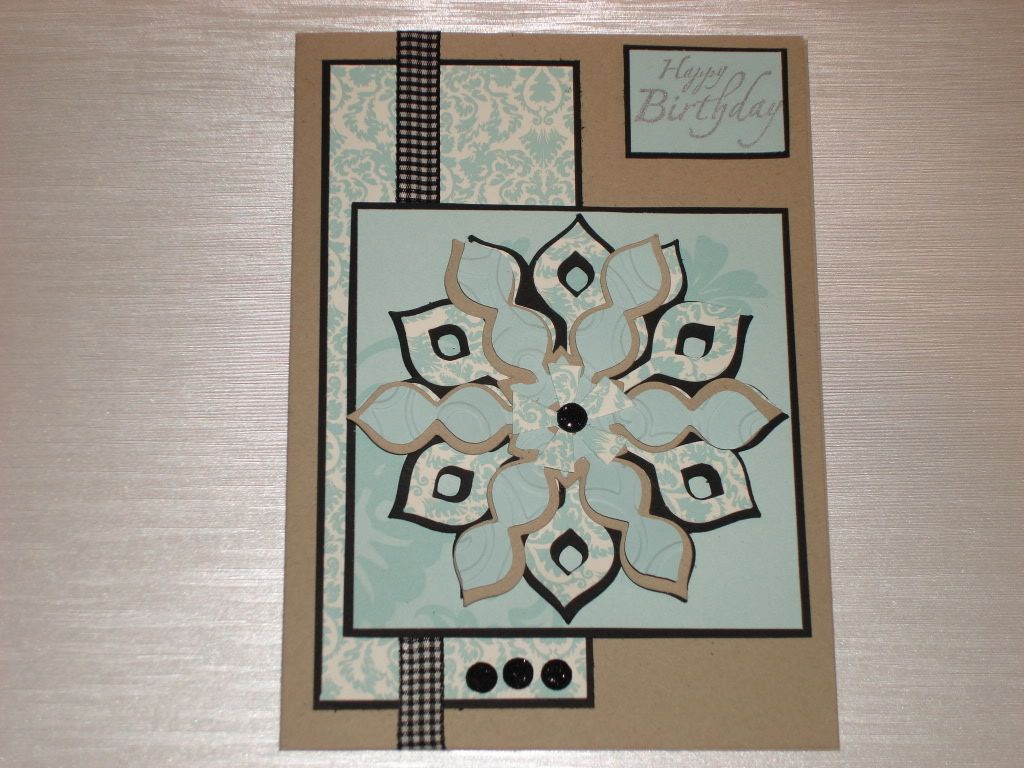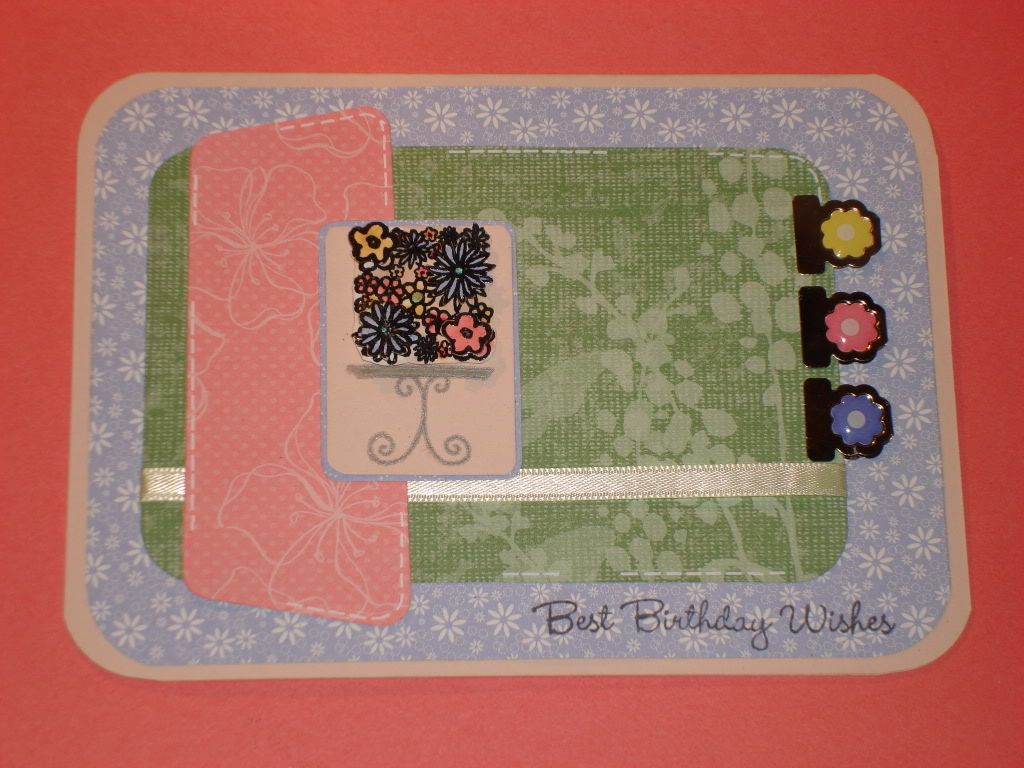 Aren't those the cutest flower clips? They were a RAK from Michelle, my friend over at
Embellish-It
. You should check her
blog
and see the amazing cards that she makes.