Wow it's Wednesday already. After an early morning of swimming lessons I am ready for the day to go forward. So I am a little behind on my
CPS
sketches. The first card is based on the
CPS sketch #71
. I thought I would continue to work with the color pink some more. It's actually a great color, especially with shades of brown. I also thought the green background would change it up a bit.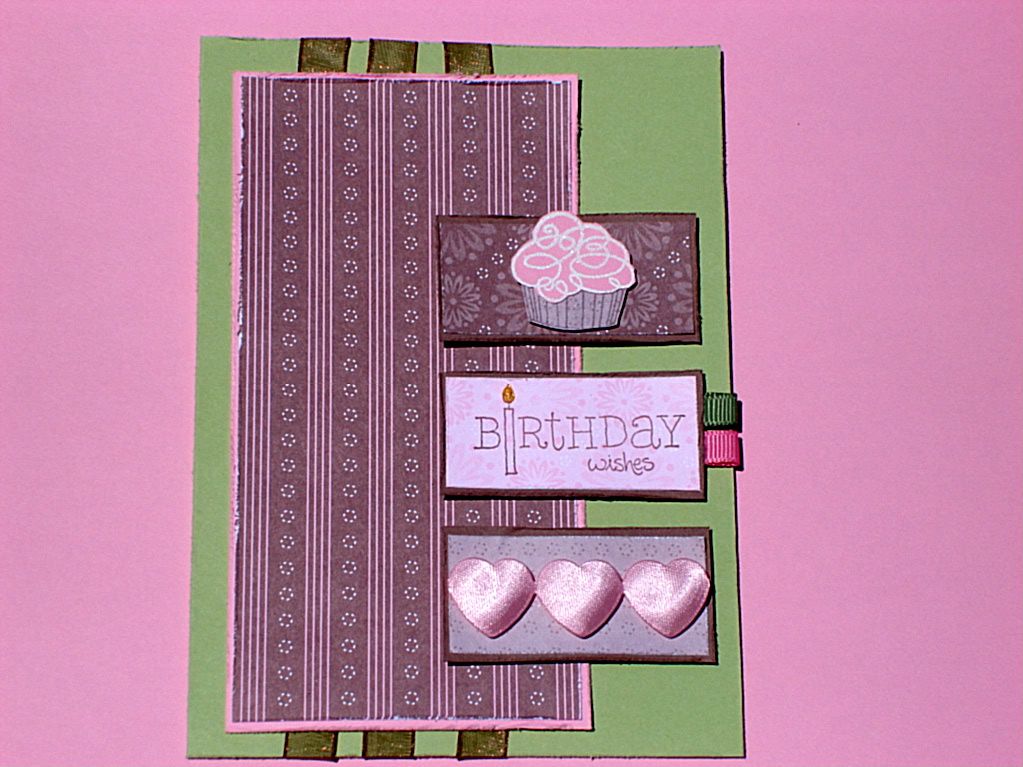 This card is based on the CPS sketch #70. And this time I thought I would go back to my Basic Grey Cupcake paper (I just love this paper!!). The frosting on the cupcake is white Liquid Applique. I just love the "Yummy" rub on too.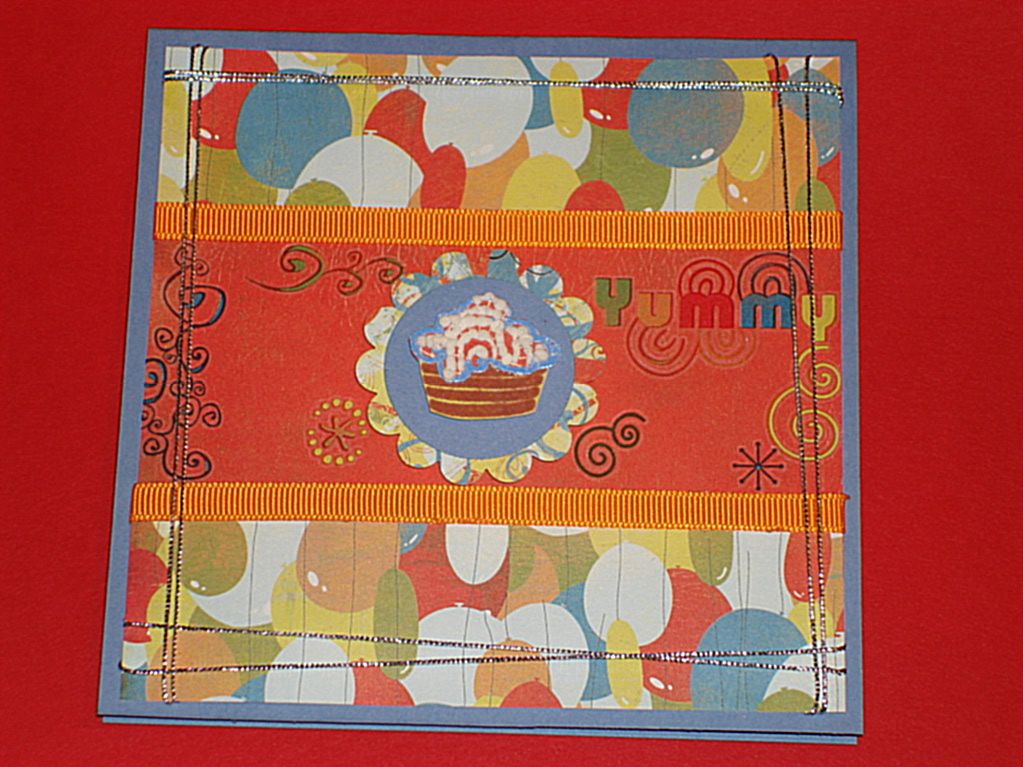 While I'm at it I thought I would check out the sketch challenge on
Poetic Artistry
. Let me tell you... fun challenge, or should I say challenges. I made one card for two challenges on there. The first challenge was the Monday Mojo Week #44 sketch. The second challenge was called "A Starry Challenge" and you are to make any kind of a project with a star on it
.
I just love stars
!! So I made a star card using the #44 sketch. And I'm still going with the pink thing on this card too.