I thought it would be good to take a long weekend and take a little drive around New Mexico. First to Clovis to visit family, then to Carlsbad and then back home. So I am getting the house clean, laundry done, and packing already for the trip. I have been busy with a few things. The first is a purse card I made for the latest
Caardvarks
challenge, "From Your Closet." A great challenge again that forces me to be a little more girlie. But it did turn out so cute.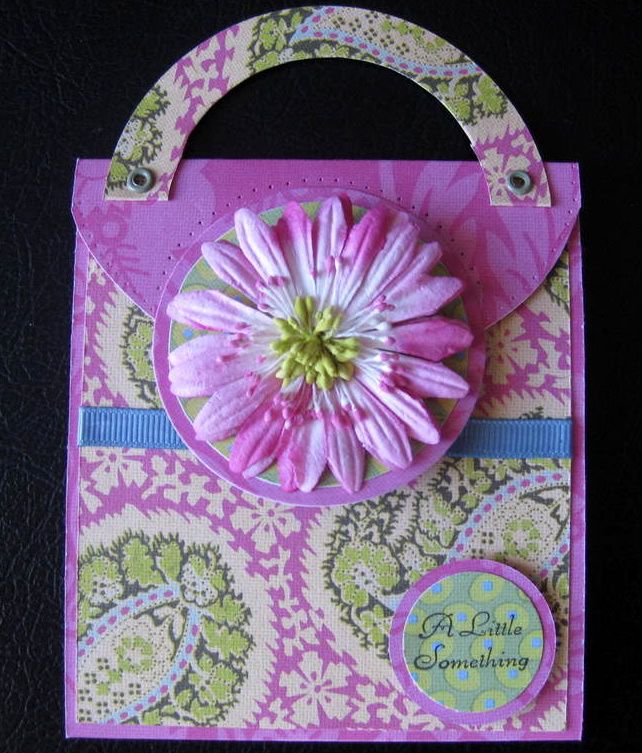 I also have been working on Caden's 3rd birthday layouts. I am on the ball. It hasn't even been a month and I am already scrapping her birthday pictures. Nevermind, that I still have photos in my scrapbox from last year to do. But I love Basic Grey and the Archaic line. It goes so well with her dinosaur themed birthday party.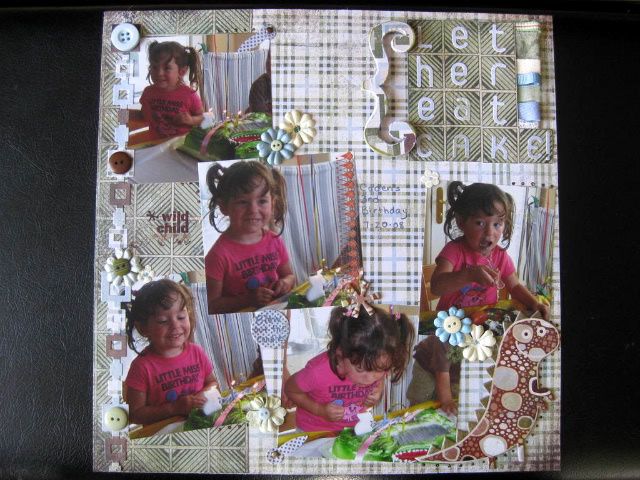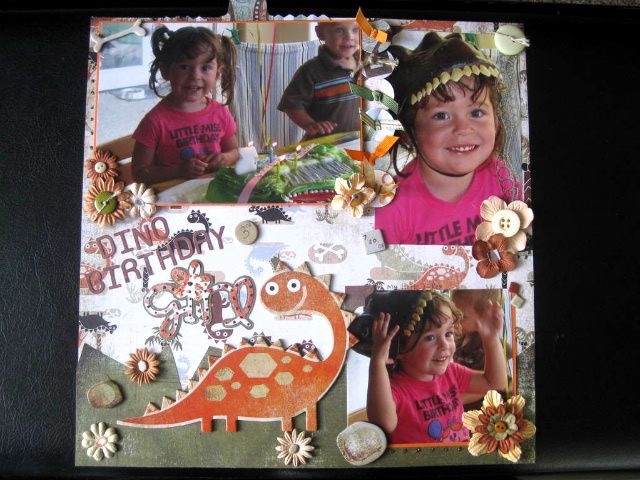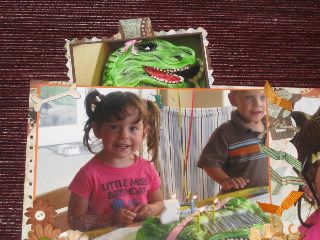 That is a pulltag peeking out from the main picture of her. I couldn't figure out where to fit it in my layouts and so I thought just kind of hide it behind a picture and make it interactive.
The last project that I just finished last night was from this cute
slender envelope template
I found when I was looking for a good purse card template for the Caardvarks challenge. I started looking around the Stampington & Company website and remembered that it was one of the first sites I ever bookmarked. Then I found a
challenge
creating something with the slender envelope template. Of course it's due in a few days so I got started on it right away and mailed it off this morning.
The top one is a chopsticks holder. The bottom one is a ribbon holder. This would be a fun way to do ribbon swaps in the future by making the holder and then stuffing it with a few yards of ribbon.
So that's about it. I am going to make one more card purse, only a little bit bigger this time, so I can fit a Starbucks gift card inside of it. We are going to give it to Liz, the kid's swimming lessons teacher who has been working with them all summer. Tomorrow is our last day. I am a little sad but they really have had a fun time this summer. They have gotten so confident in the water. They still can't swim yet but they have some basics down which will be a great start for them. Hopefully she'll be back next summer.