So the kids went back to preschool yesterday. They started a new school this year and hopefully will be the school they can stay in until the 6th grade. We'll see... So yesterday I didn't know what to do with myself. I tried to scrap for a while, watch TV, clean the house. I was little bit lonely I guess. It was the first time in a few months that I had the house all to myself. It was strange not hear their voices. I'll get used to again. But I made a couple of cards this week. One was for Card Positioning Systems for
CPS challenge #79
. I haven't done a sketch from them in quite a while. So it was good to get back into it again.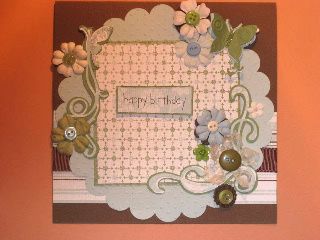 I also made some gifts to give the teachers before school started this week. Just a little bag filled with Post-It notes, pens, note cards, and a notebook and a jar filled with candy "yumminess".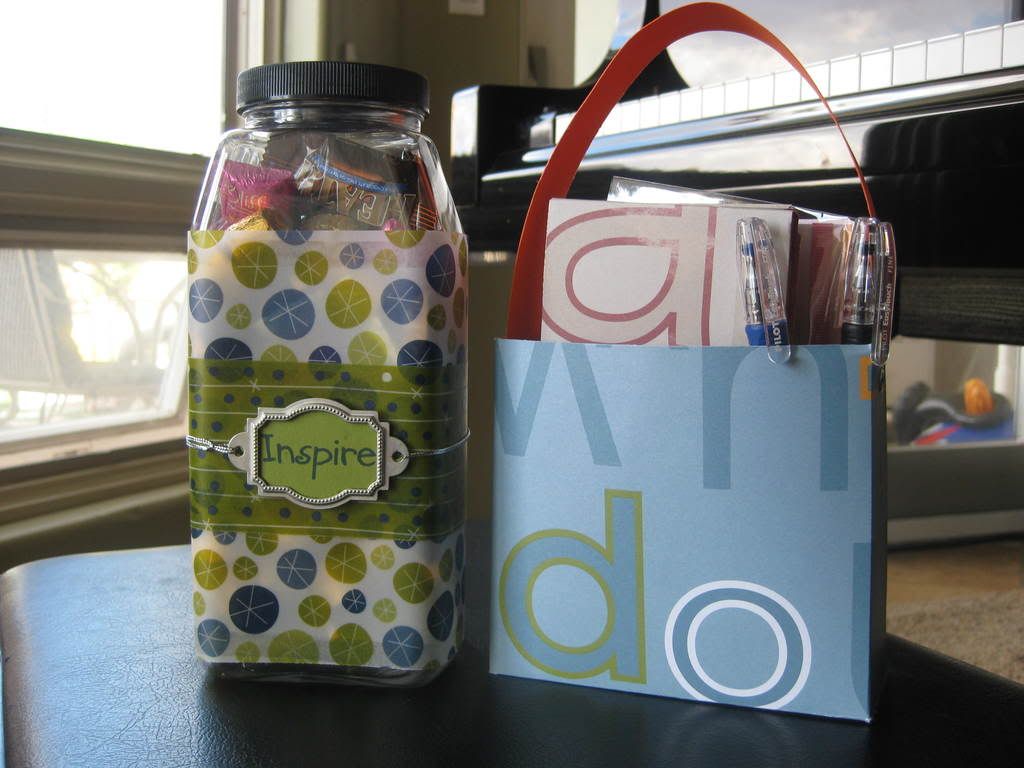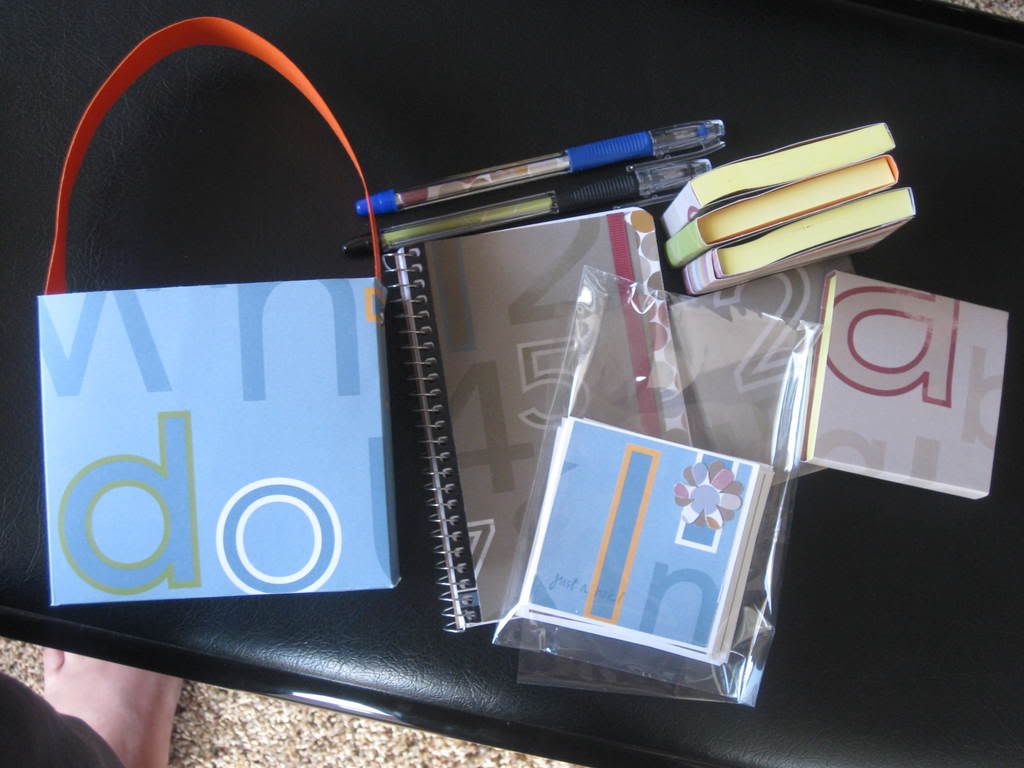 I am still looking for your thoughts on doing a card and scrapbook challenge with children's story book themes and children's book illustrators themes. Check out my blog at this
link
and let me know what you think. I think it would be fun, but that's my opinion.