Well this weekend wasn't to exciting. I did get to go to a little stamp camp and make some cards with my BF, Heidi. When I got home, I walked through the door to find that my son had just thrown up. Further checking would determine he had a fever too. So he caught what Cady had on Wednesday. I guess a 24-hour stomach virus is going around. Now it's over and we can get on with our normal routine. Although, his foot is hurting him now and so we wil be going to doctor tomorrow.
I did finish up some notecards I was making for a friend this weekend. I only started them a month ago, geez! But one of them I made I used a sketch from a website I just found recently called
Page Plans
. They have weekly sketch that is posted for a card and scrapbook layout. They even have sketches for digital layouts too. So I gave a whirl and came up with this card. It's is one of the eight I made for this set. They are having a design team call which I think I am going to try out for as well. So we'll see how that goes.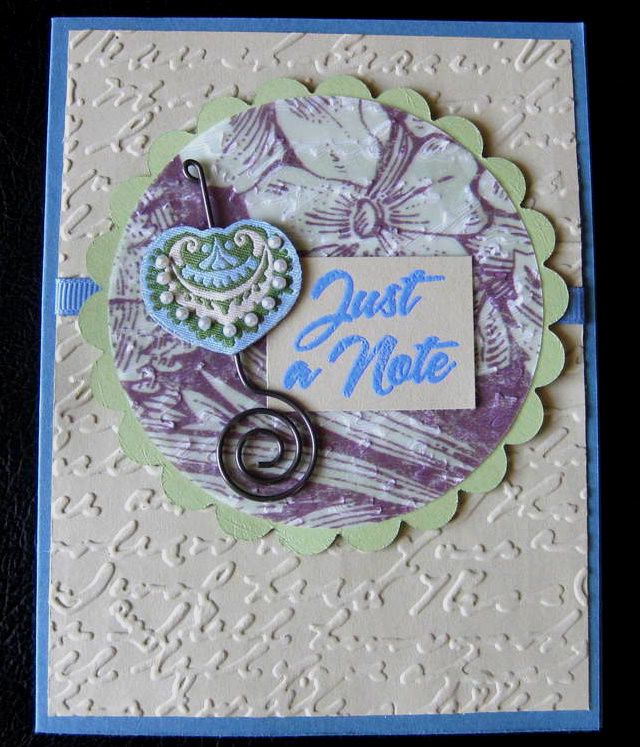 I am just loving my Cuttlebug embossing folders and my Nestibilites too.
Well, I am off to make some pencil boxes. I will post them when I am finished making them.
Have a great week!!