It has been a long week but it's Friday, YAAAAYY! I'v e have been busy this week and I made a really cute pencil box (to be posted later) and a bunch of layouts for the
Nook University Challenge
at
My Scrapbook Nook
. This is such a fun place to hang out. I'm fairly new there still but having fun just the same. So please check out my gallery there if you pop in for a visit. I have a whole 3 things in the gallery but I will try and post more things there soon. My gallery name is ~kristen~ so check out the site and sign up.
Another layout I made was for the
Page Plans Sketch #21
. I made the card one and this was a fun one too. I got to use my
Bam Pop
papers to make a funky fun and whimsical layout of my daughter and a bucket.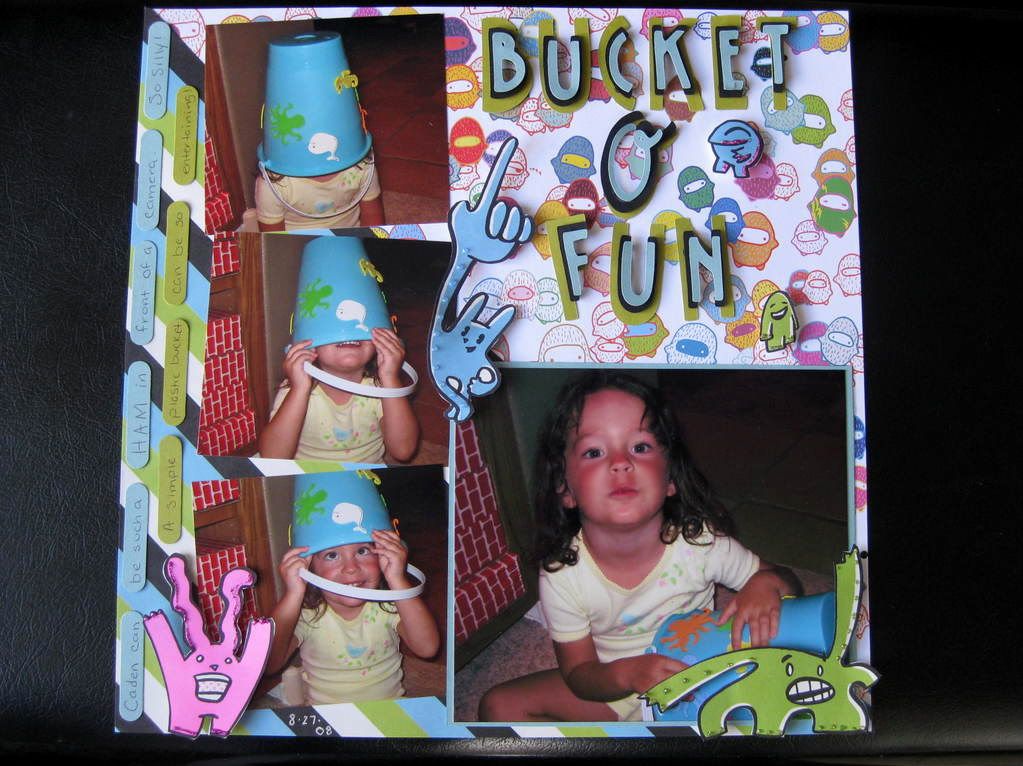 I hope everyone has a nice weekend. We are going to the New Mexico State Fair on Sunday. I am looking forward to it. I think the kids are really going to enjoy the rides there this year. And my son thinks he needs a foot long corn dog so we'll have to see about that.